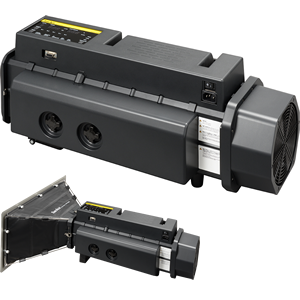 Product Details
This is a portable measuring device that enables you to easily measure the system impedance and operating airflow of devices.

Features
Enables the Selection of the Optimal Fan for a Device
An optimal fan for a device can be selected by entering accurate measurement results into thermal design simulation software.

Compact and Lightweight
At just 6 kg, it is relatively compact and portable, and can easily be brought to large equipment to be measured.

Visualizes System Impedance and Improves Equipment Performance
By visualizing system impedance data in graphs, the tester makes fan selection easier and more accurate. Furthermore, it can improve the thermal design of your equipment, therefore enabling it to perform to its full potential.