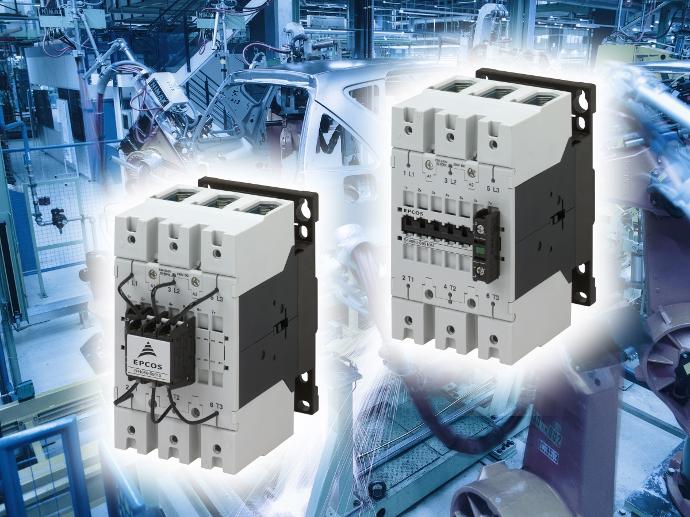 Product Details
Specially designed for damping of inrush current in LV PFC systems General When a capacitor is switched to an AC voltage, the result is a resonant circuit damped to a greater or lesser degree. The switching of capacitors can cause high inrush currents, particularly when they are switched in parallel to others already activated in the power line, and if high short-circuit powers are present on the line. Capacitor contactors with damping resistors make use of pre-switching auxiliary contacts. They close before the main contacts and pre-load the capacitor thus avoiding current peak values. This influences positively the life expectancy of the capacitor significantly in addition to the positive impact on the power quality (avoiding transients and voltage sags that otherwise may be caused by switching in capacitors).
Applications
Damping of inrush current in low-voltage PFC systems

For PFC systems with and without reactors
Features
Excellent damping of inrush current

Improved power quality (e.g. avoidance of voltage sags)

Longer useful service life of main contacts of capacitor contactor

Soft switching of capacitor and thus longer useful service life

Enhanced mean life expectancy of PFC system

Reduced ohmic losses

Leading contacts with wiper function

Tamper-proof and protected resistors

Easy access for cable connection

Voltage range: 400 … 690 V

Output range: 12.5 … 100 kvar

Series J110/J230 for PFC systems without reactors

Series N110/N230 for PFC systems with reactors only

AC6b utilization category (B44066S****J***)
Like what you see?

Get in touch with us for a detailed quote.