Thyristor Modules for Dynamic PFC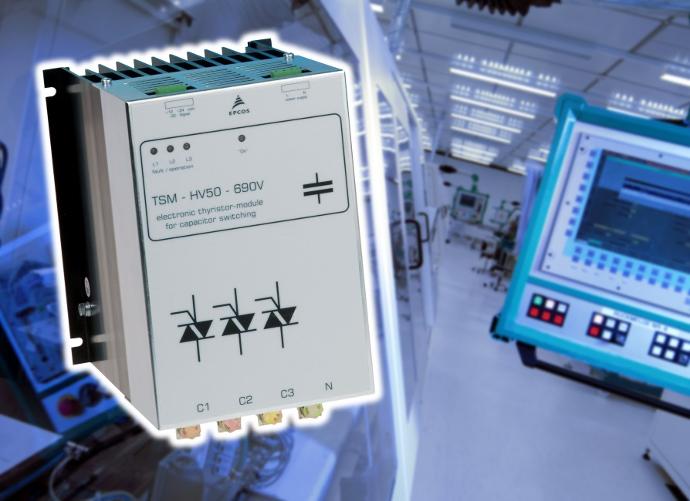 Product Details
Conventional systems for power factor correction are used to optimize the power factor and reduce the level of harmonics in the grid. The usage of new technologies in modern industry has negative impacts on electric power quality of the main supply networks, e.g. frequent high load fluctuations and harmonic oscillation. Excessive currents, increased losses and flickering will not only influence the supply capacity but will also have a significant impact on the operation of sensitive electronic devices. The solution for this are dynamic power factor correction systems. With the thyristor module series TSM-LC and TSM-HV, we provide the main component – "the electronic switch" – for dynamic power factor correction. The TSM module series offers fast electronically controlled, self-observing thyristor switches for capacitive loads up to 200 kvar, that are capable to switch PFC capacitors within a few milliseconds nearly without a limitation to the number of switchings during thecapacitor lifetime.
Main supply networks with highload fluctuations for dynamic PFC systems

Presses

Welding machines

Elevators

Cranes

Wind turbines
Features
Easy installation: it can be used similar to a contactor

All the intelligence needed is offered within the thyristor module itself

Reaction time: 5 milliseconds only

Voltage range: 400 V and 690 V

Output range: 400 V: 10, 25, 50, 100, 200 kvar 690 V: 50 and 200 kvar
Like what you see?

Get in touch with us for a detailed quote.