EPCOS PF Controller BR 6000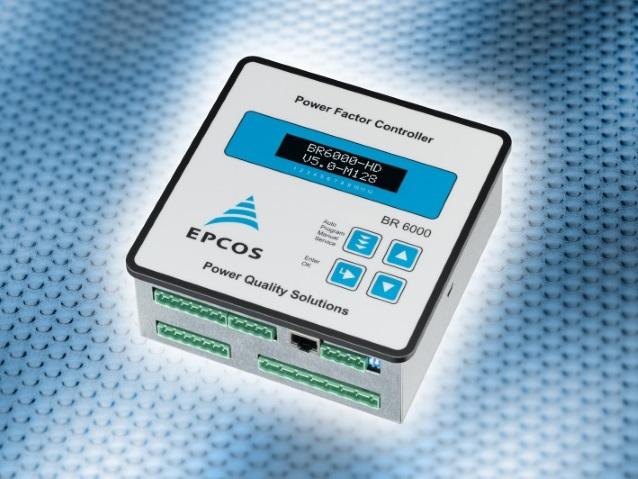 Product Details
​Controllers for PFC are of major importance in the PFC system. They measure the actual power factor and connect or disconnect capacitor stages to achieve a specific desired value (cos ϕ). The PF controller BR6000 offer highly intelligent control behavior and are very user-friendly thanks to menu-driven handling (plain language). Their multifunction-al display greatly simplifies installation, handling and maintenance. Different versions of the BR6000 series provide solutions to various applications:
BR6000-R6 and BR6000-R12 for conventional applications with slowly changing loads (optionally with RS485 interface)

BR6000-T6 and BR6000-T12 for dynamic PFC in applications with fast-changing loads

BR6000-T6R6 for mixed PFC systems with both slowly and fast-changing loads (optionally with RS485 interface)
PF controllers BR6000-R12/S and BR6000-T even allow coupling for instance in cascading two systems with two inputs and a single coupling switch.
Features
Intelligent control

Menu-driven handling (plain language)

Self-optimizing control capability

Recall function of recorded values

Four-quadrant operation (e.g. stand-by generator)

Large measuring voltage range

Powerful alarm output

Display of numerous of system parameters

Alarm output

Complete 2nd parameter set available

Automatic initialization

Dynamic PFC (transistor output)